TRADITIONAL / BONELESS / BREADED / TENDERS
order online
FRIED FISH / FRIED SHRIMP
order online
FRIES & SHAREABLES / ADDONS / DRINKS
order online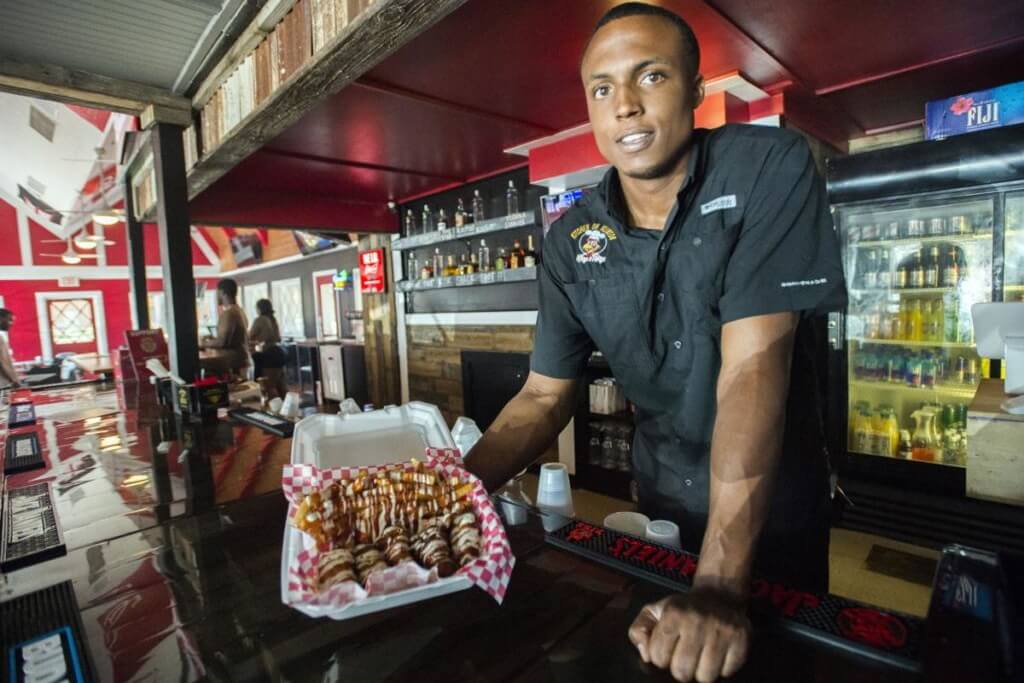 Kitchen on Klinton owners to open Franklin location either later this summer or early fall
-The Advocate
The dream began back in 2016 when Avery Bell, Corey McCoy, Jared Johnson and Tre'Jan Vinson, fraternity brothers in Kappa Alpha Psi, decided to take their chicken wings they made for friends and each other into food service and entrepreneurship.
At first, the four continued to serve their wares out of their home kitchen at 117 Clinton St. while also working their regular jobs. They set aside all the money they could, and within a year, they were able to build a food truck trailer to take their cooking on the road.
However, there was one oversight the four did not account for — funds to buy a truck to haul the trailer. Vinson said they had been turned down for a loan by numerous banks, but that didn't stop them.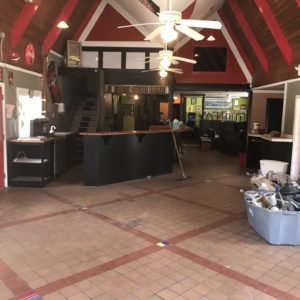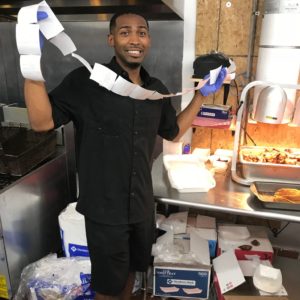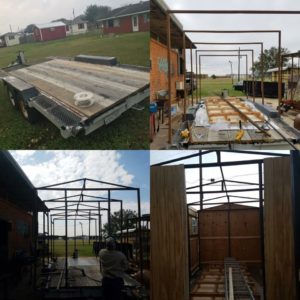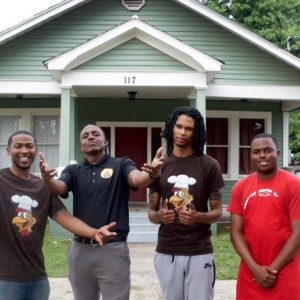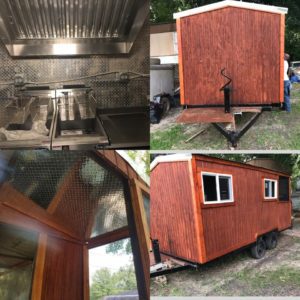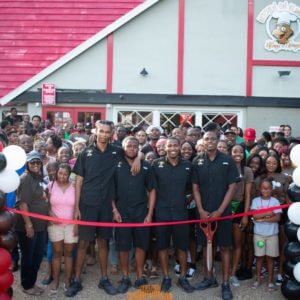 They rented a truck every time they needed to bring out the trailer to events like Mardi Gras in Franklin, which ate into most of their profits, but with some help from Acadiana Food Hub, the four behind KoK were able to press on and, in another year, were able to realize their dream and open the restaurant.
Kitchen on Klinton is first and foremost a purveyor of bar food. While its key staples are fried chicken wings — traditional and boneless — and fully loaded fries, the restaurant also has a full bar and serves fried shrimp and fish.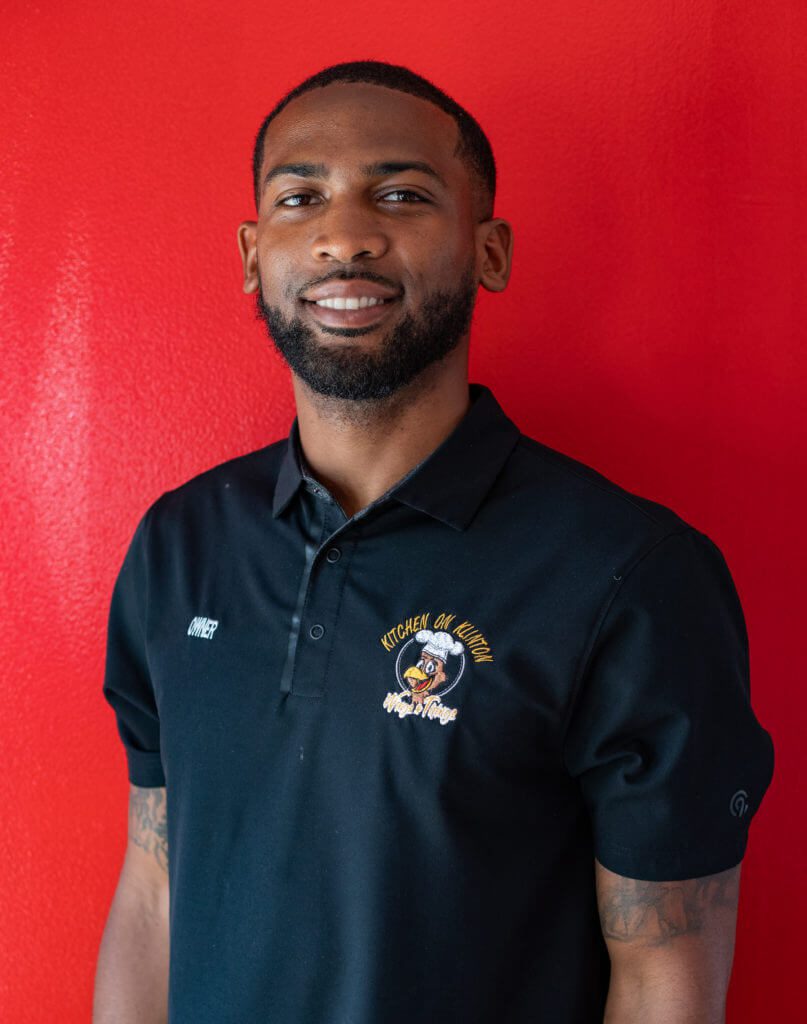 COREY MCCOY
CHIEF EXECUTIVE OFFICER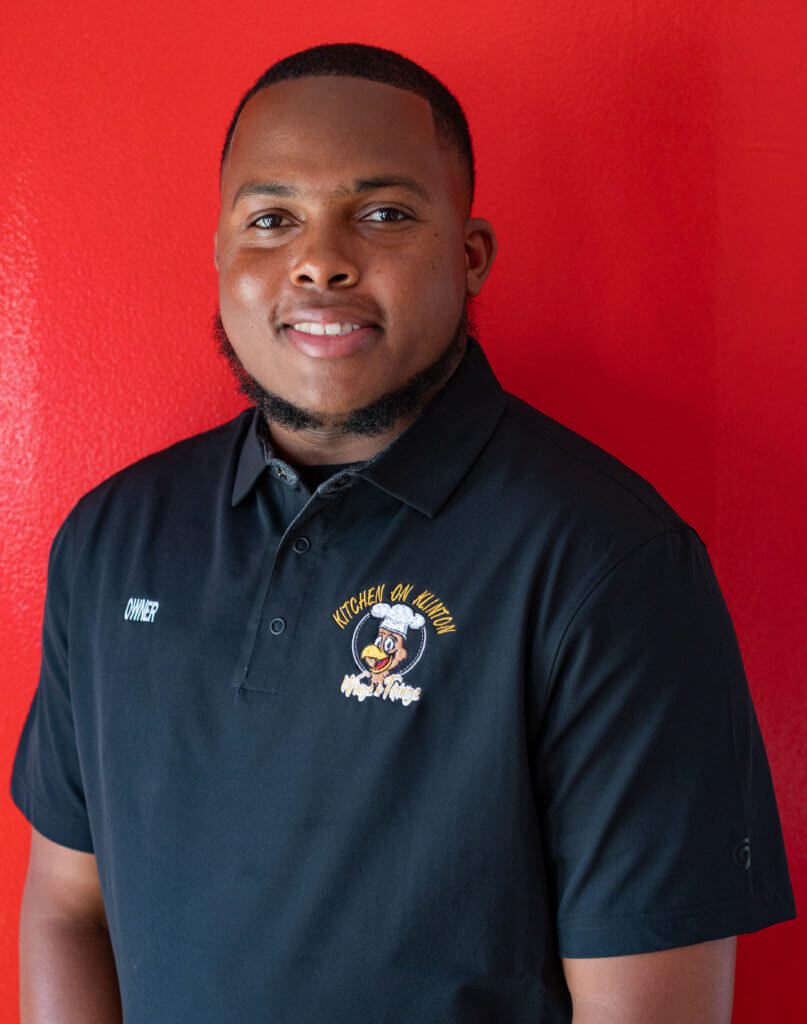 AVERY BELL
CHIEF OPERATING OFFICER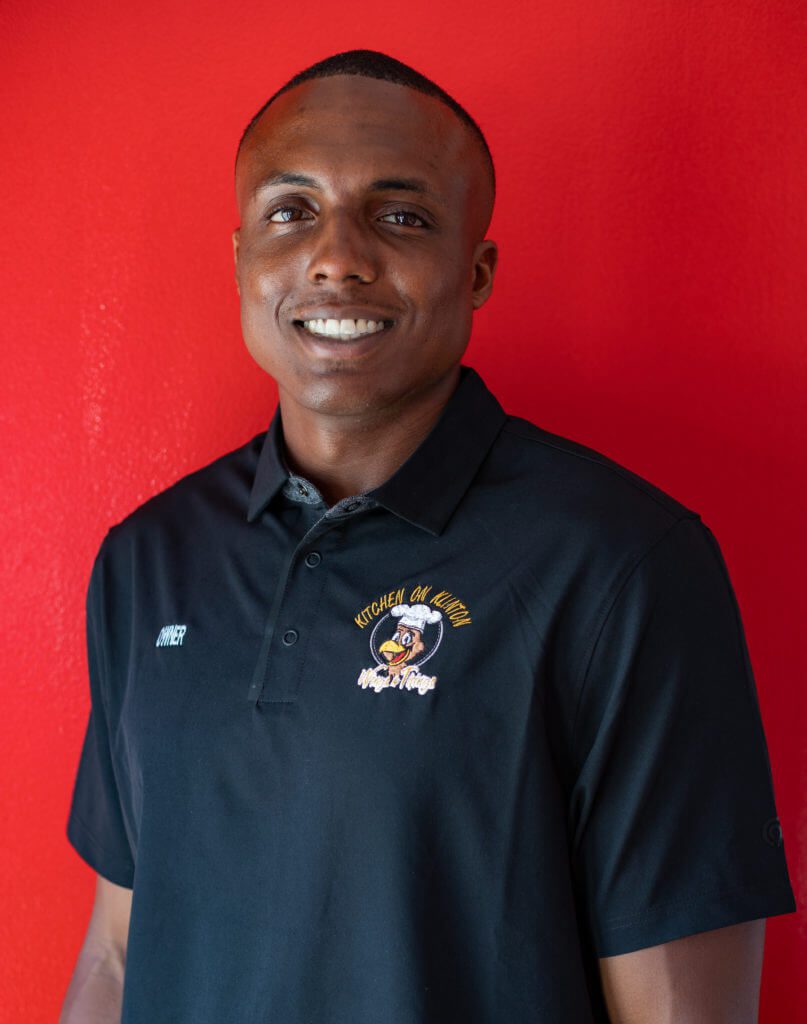 JARED JOHNSON
CHIEF FINANCIAL OFFICER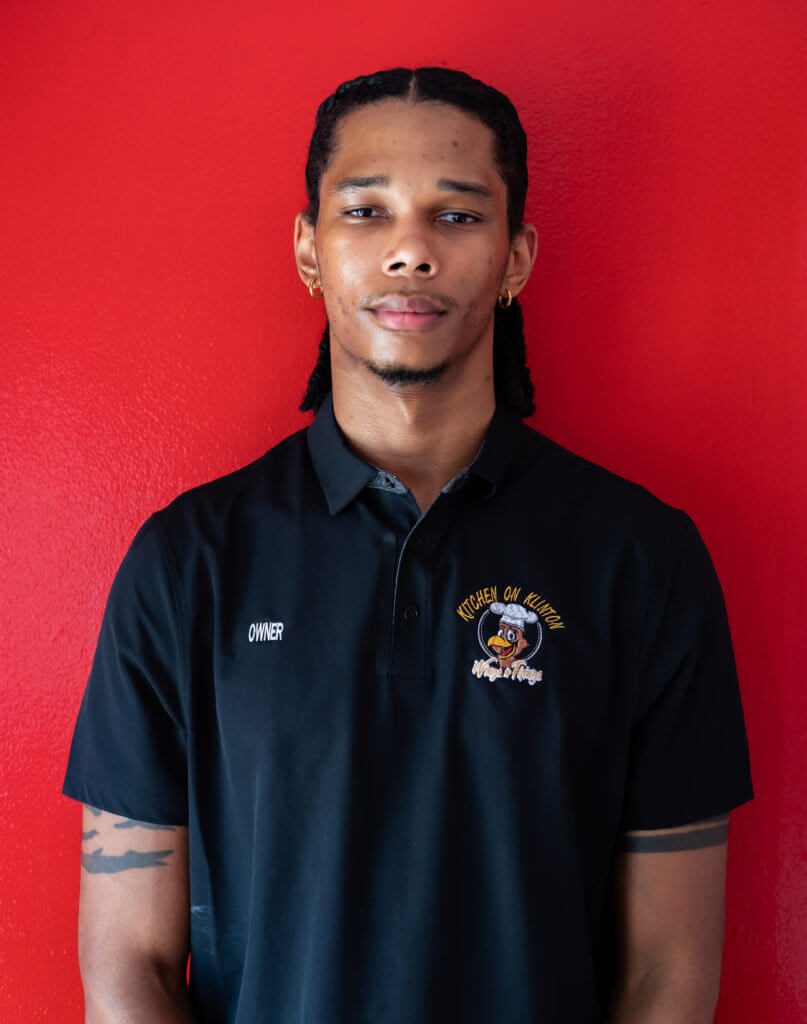 TRE'JAN VINSON
CHIEF MARKETING OFFICER
Address Location
616 S Lewis St, New Iberia, LA 70560
Open Time
Sun – Thu : 11:00am – 12:00am
Fri – Sat : 11:00am – 1:00am
Address Location
405 E University Ave, Lafayette, LA 70503
Open Time
Sun – Thu : 11:00am – 12:00am
Fri – Sat : 11:00am – 2:00am
Address Location
1509 Government St, Baton Rouge, LA 70802
Open Time
Sun – Thu : 11:00am – 12:00am
Fri – Sat : 11:00am – 1:00am
LOCATION HOURS:

SUN – THURS: 11:00 AM-12AM
FRI-SAT: 11AM-2AM
LOCATION HOURS:

SUN – THURS: 11:00 AM-12AM
FRI-SAT: 11AM-1AM
LOCATION HOURS:

SUN – THURS: 11:00 AM-12AM
FRI-SAT: 11AM-1AM